Wedding Season is Coming! Here's What You Need to Know about Cosmetic Treatments!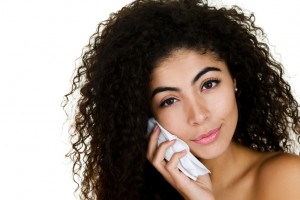 At Pasadena Eye Associates, we help patients see better and also look better. We are pleased to perform injectable treatments that smooth lines, reduce undereye bags, and plump cheeks and lips. No matter what time of year it is, there seems to be no time like the present to enhance the appearance of the lips or other area with injectable solution. We have a little something to say about this. As we head into wedding season, the planning of cosmetic treatments needs to be managed carefully.
Pre-Event Cosmetic Enhancements
There are several ways that brides and grooms, bridesmaids and groomsmen, and even wedding guests can refresh prior to their special event. Some of the most popular methods of enhancement include lip injections, treatment for undereye bags, and anti-wrinkle injections using Botox and dermal fillers.
The first tip suggested by skin care experts, wedding planners, and experienced injectors is to plan early. It's true that the results of injectable treatments may last only a few months at a time. However, if you've never had your lips enhanced, or your frown lines reduced, you don't know exactly how your body will respond to injections. It is better to discover what injectables can do for you far before you present yourself on a grand scale. Getting your first treatment a year before your special event is ideal. However, even a few months early is preferable to jumping onto the injectables bandwagon a week before that wedding.
Do you have an event in your future?
As wedding season draws near, more men and women will be seeking treatment for injectable wrinkle-reduction and facial enhancement. In our Pasadena, TX office, cosmetic injections are handled with care in every situation, not just before special events. We want you to feel great about your appearance, and have developed techniques that beautifully enhance the contours of the cheeks, the fullness of the lips, and the smoothness of the forehead. "Overdone" is not a term we want associated with dermal fillers and Botox provided by our team.
Schedule your cosmetic treatment at (713) 473-5715.
Cosmetic Treatments
Category:
---