Dark Circles, Meet Fillers!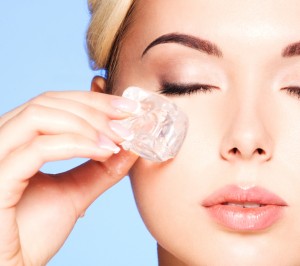 Historically, cosmetic eye concerns have been notoriously difficult to treat. This changed with the development of BOTOX Cosmetic, the godmother of all injectable treatments. BOTOX has made it possible for men and women of all ages to reduce the signs of aging around the eyes and on the forehead. We routinely use this product for non-surgical brow lifting and the temporary correction of frown lines, crow's feet, and other concerns. These are not the only signs of aging to affect the eyes, though. Here, we want to discuss how dermal fillers can be used to combat problems like dark circles.
Dark Circles: Why?
When dark circles become a common sight beneath the eyes, the only question you may be able to utter is "why?" Indeed! Why do some people develop darkened skin around the eyes, where it is incredibly difficult to hide? It may seem like an unfair aspect of life. Quite literally, the reason why dark circles develop has a lot to do with the thickness, or lack thereof, of the skin. To exacerbate the problem, the fat pads that are located beneath the skin of the lower eyelids may also be thinner than is needed to prevent hollowing. It is these two attributes that create darkness.
Fillers for the Win
In recent years, the use of dermal fillers has expanded quite a bit. These hyaluronic acid products are commonly used for improvement in the appearance of nasolabial folds, or lines between the nose and mouth. They are also responsible for the voluminous lips we see all over social media these days. By adding volume to the tissue beneath the skin beneath the eyes, dermal fillers can also diminish the appearance of dark circles related to hollowness in this area.
The way that fillers work is by binding to water. It's that simple. The hyaluronic acid stabilizes water molecules in areas of depression, and releases them as this sugar acid is metabolized over time. The treatment itself takes only a few minutes, and the results that are obtained can last up to nine months.
Dark circles and undereye bags don't have to be a daily battle. Get more information about dermal fillers for these concerns. Call our Pasadena, TX office at (713) 473-5715.
Cosmetic Treatments
Category:
---